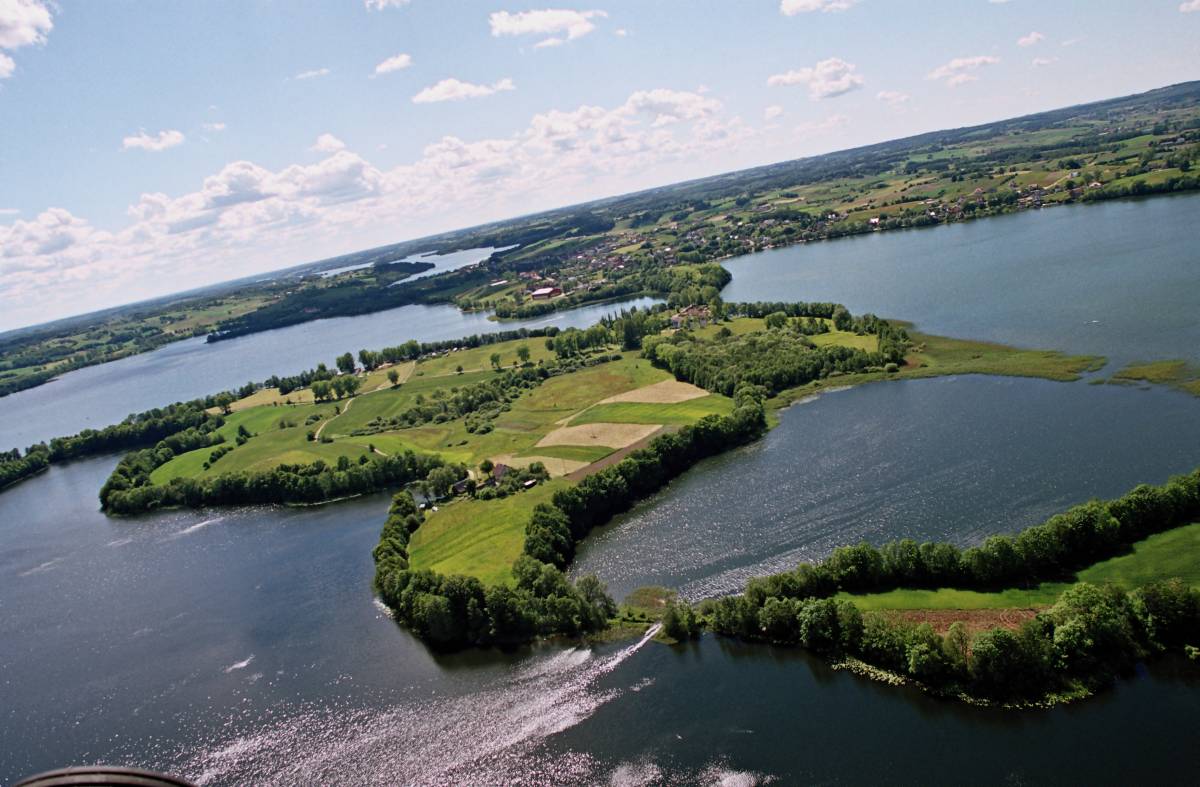 Tourists who arrive to the central part of Kashubia since one and a half century call the region Kashubian Switzerland. Kashubians who live here for over a thousand years, believe that God has given this land special favour, showering it from his 'creation bag' with diverse beauty which was left after the entire process of world creation. As a result, in this part of Pomerania we encounter high but rolling hills, thousands of lakes and glacial mesh lurking in the deep depressions, shady ravines and wild forests of the former Kashubian Primeval Forest and above all, a lovely mosaic of single farms – the so-called pùstki – which are scattered among fields, meadows and woodlet. This impressive diversity is further enriched by still vibrant Kashubian culture.
Rich variety of landscapes, wildlife and wealth of culture results in the fact that each season gives an opportunity to spend fascinating holidays. Winter landscapes can be admired while skiing or sliding in several ski resorts or getting into sled during exciting sleigh ride. Spring delights with forest flowers growing on valleys and gorges, as well as fresh green beech trees. Summer encourages to rest nearby Kashubian lakes and explore the area during kayaking trips, by bike or on foot along marked trails. Finally, at the beginning of October, you can admire a cornucopia of forest colours which are getting ready for winter sleep.
Continuously extended offer of attractions makes it impossible to get bored even during unfavourable weather conditions. Tourist can visit numerous museums and amusement parks, during summer relax in crowded resorts and well-equipped lidos, as well as stay in accommodation facilities hidden among forest and lakes. Impressive viewpoints are easily accessible for both travellers by car and enthusiasts of resting in a kayak or on a bicycle.